How It All Started
---
In 1996, Dennis Kernodle started with one man and one truck when he founded Kernodle Electrical Mechical Co. The name was too hard to remember so it was shortening to Kemco of Burlington. Dennis gradually converted the business from industrial to residential and commercial. Today the one man, one truck operation has grown to over 80 employees and a fleet of more than 60 trucks and vans. We are honored to serve the Greensboro, NC and Burlington, NC areas and fit our customers with energy-efficient and money-saving systems.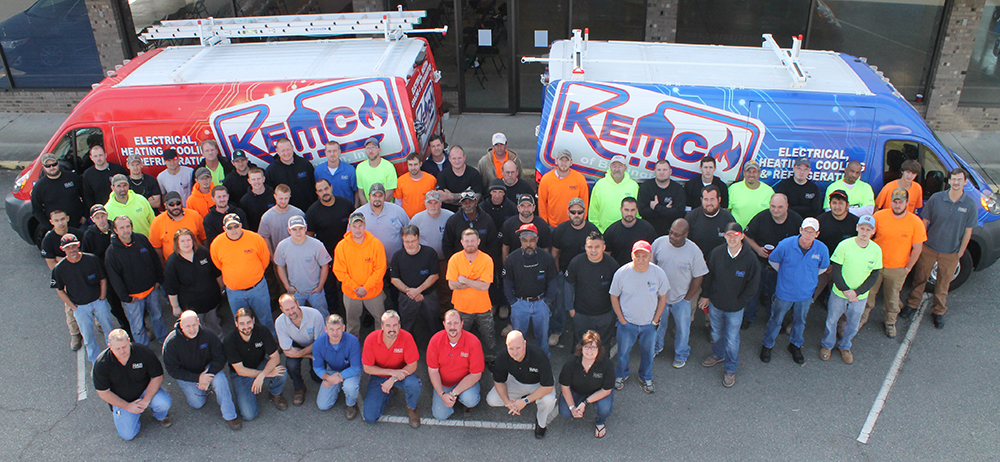 A Full-Service Company
---
In 2014 Kemco bought a local HVAC company that had 35 years of experience and merged to bring customers a full-service company. Dennis envisioned building a company that measures success through customer's satisfaction. Today his vision has become a reality. Kemco of Burlington, Inc. is a company customers trust to give them top-quality products and workmanship, with superior customer service.