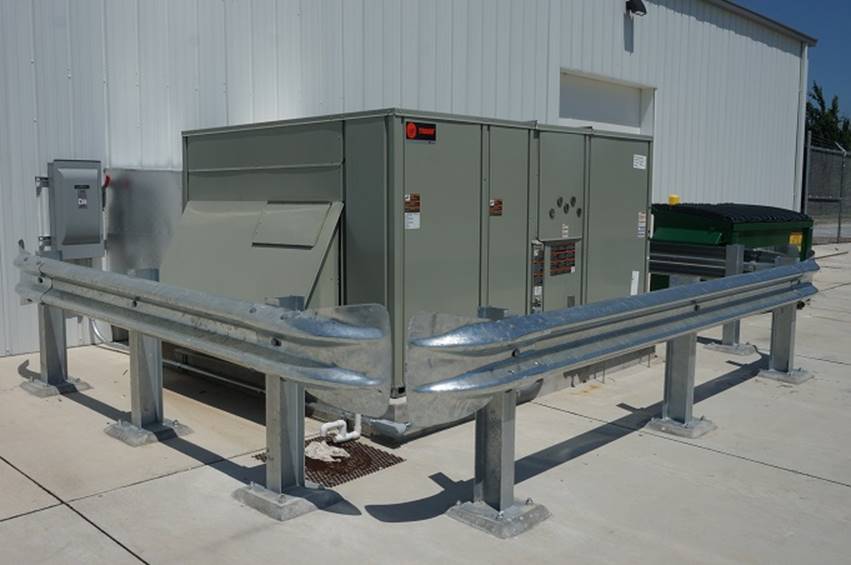 Avoid Repairs Through Maintenance Checks
Are you a commercial business located in North Carolina? If so, you can keep your AC units running in peak condition with routine
commercial air conditioning maintenance
from
KEMCO
. You hired professionals to install your air conditioning units and you spent thousands of dollars on the units. They should be running at peak performance, right? The truth is, you have to schedule routine maintenance of your air conditioning system if you want to keep it in top shape all year round, especially when you need it most - in the blazing hot North Carolina summer heat. Just like you want to regularly tune up your vehicle, you also need to tune up your AC unit so it can do its job well. While we don't do vehicles,
KEMCO of Burlington
are experts when it comes to commercial air conditioning systems.
Want to keep your commercial air conditioning systems in their peak condition? Save money on AC maintenance by hiring KEMCO of Burlington, Inc. Call us at 336 584 1166
or
contact us
online to learn more.
Commercial AC Maintenance Plans
Keep your commercial building comfortable all the time through professional air conditioner maintenance plans from KEMCO. A well-maintained AC system is beneficial for the health and well-being of your office staff, customers, and the general public. Routine maintenance and check-ups allow our experts to detect minor issues in your air conditioning unit before it becomes a major problem. In addition, commercial AC maintenance validates manufacturers' warranties and helps keep them in effect.
Sign up for routine commercial air conditioning maintenance from KEMCO and save a lot of money.
Contact us
online or call 336 584 1166 to find out how.

Why Enroll In A Commercial Air Conditioning Maintenance Program
All types of commercial air conditioning units have air filters that must be washed or replaced, depending on their condition. For example, if your office building is in a dusty neighborhood, chances are you will need your filters cleaned or changed more often. Clogged and dirty filters do more harm such as:
Lower heat exchange rate which results in wasted energy
Inefficient air cooling which leads to higher energy bills
Shorter equipment life
Stoppage of air flow from iced-over evaporator coils
Overheating of air conditioning units
Stop the damage before it starts and SAVE money on repairs.
Contact KEMCO
for a check-up today. You can also dial 336-584-1166
to talk to our professional and friendly staff.
Commercial Air Conditioning Maintenance Agreements
Whatever the season, especially in the hot North Carolina summers, your AC unit needs to be in top condition. Yearly tune-ups can help prevent electrical and mechanical failures that could result in major breakdowns that could lead to more costly expenses. Our AC experts do careful and routine checking of your unit to identify possible problems. We have this one goal: to accurately diagnose your cooling problem and address it in the most cost-effective way possible.

Once we detect a problem in your commercial air conditioning unit, we will give you a quote on the cost to repair. No repairs are done unless you agree on the price. This ensures that there will be no hidden charges on our services. We also keep our prices low so you can get the best value for your buck. We have a fleet of over 60 well-equipped vehicles and have state-of-the-art apparatuses and parts to handle your most pressing air conditioning concerns.
Some Of The Areas We Serve In NC:
If you want professional commercial air conditioning maintenance services for an affordable price, dial 336-584-1166
today. You can also
contact KEMCO of Burlington
online for a consultation.
Burlington
Elon
Mebane
Graham
Greensboro
Hillsborough
Raleigh
Chapel Hill
And more!