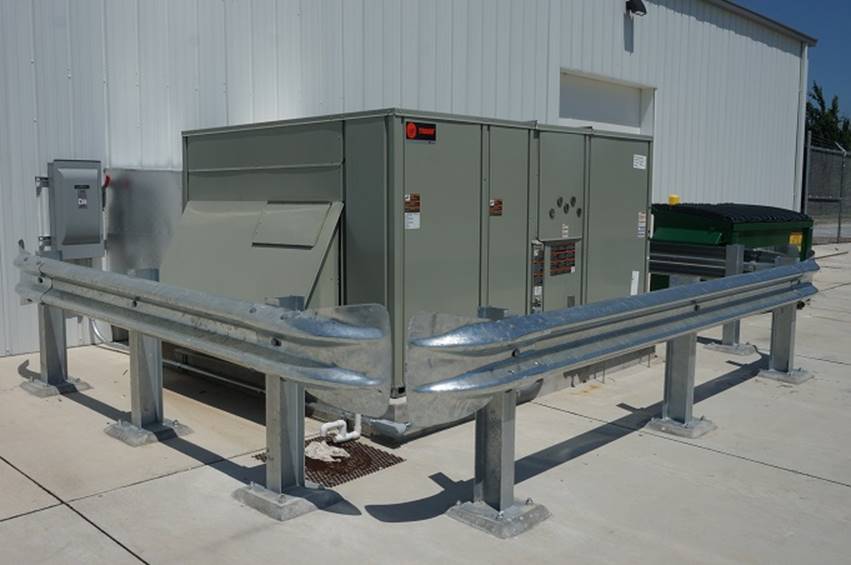 Commercial Air Conditioning Service in North Carolina
An efficient air conditioning system eases the discomfort of the scalding North Carolina heat during the summer. With over 20 years combined experience in the HVAC and electrical industry,
KEMCO of Burlington Inc.
provides the best commercial ac service in the area.
Not sure where to start?
Contact us
and we will assist you. You can give us a call at 336 584 1166 to talk to one of our friendly ac professionals.
---
Commercial Air Conditioner Service Options
Business and commercial building owners are often overwhelmed with numerous options when it comes to servicing their air conditioner. You may be asking who should I call to service my ac unit or how often should it be serviced.
KEMCO of Burlington Inc.
is certified and authorized to professionally service all makes and models of air conditioners including:
Split and Packaged Systems – This is recommended if you already have an existing forced-air heating system.
Flexible Ductwork – Regardless of the size of your space, this can be fit into tight spaces.
Ductless System – This is recommended for tight spaces or buildings that do not have the space to install ductwork.
We can help you answer may common questions you may have when it comes to servicing your air conditioning unit. Dial 336 584-1166 and we will have a technician look at your commercial space. You can also
contact us
online if you have any concerns or questions.
---

Why Choose KEMCO For Your Commercial AC Service?
At
KEMCO of Burlington, Inc.
we make sure to deliver the best kind of custom service for your AC needs. All of our commercial air conditioning services come with:
Years of Experience – KEMCO is a full-service company with a combined 20 years experience and expertise in heating, electrical, control and air conditioning systems. This ensures our customers that we are not only skilled in working with air conditioners, but also other electrical systems. You will get a well-rounded approach in your air conditioner service when you hire KEMCO.
Professional Services – Our uniformed technicians are on time. KEMCO will treat your home or office as if it were our own. We work with this in mind: to service your air conditioner in the most cost-effective way possible.
Stress-Free Air Conditioning Service – We service all new air conditioners under strict guidelines and comply with all applicable codes and regulations. After your AC service, our KEMCO supervisor with carefully inspect your new system to ensure that it operates efficiently and correctly.
24/7 Emergency AC Assistance – We are always ready to respond to all your HVAC and electrical emergencies. Just give us a call at 336 584 1166 if you need air conditioning installation, upgrades, routine maintenance, and emergency assistance.
Want to experience stellar customer service and superior HVAC services? Dial 336 584 1166 and find out what makes KEMCO of Burlington Inc. a top choice when it comes to air conditioning service in North Carolina.
Contact us
for more information today!
---
Some Of The Areas We Serve In NC:
If you want professional commercial air conditioning services for an affordable price, dial 336-584-1166
today. You can also
contact KEMCO of Burlington
online for a consultation.
Burlington
Elon
Mebane
Graham
Greensboro
Hillsborough
Raleigh
Chapel Hill
And more!